Meeting planners' preferred destination management company in Scottsdale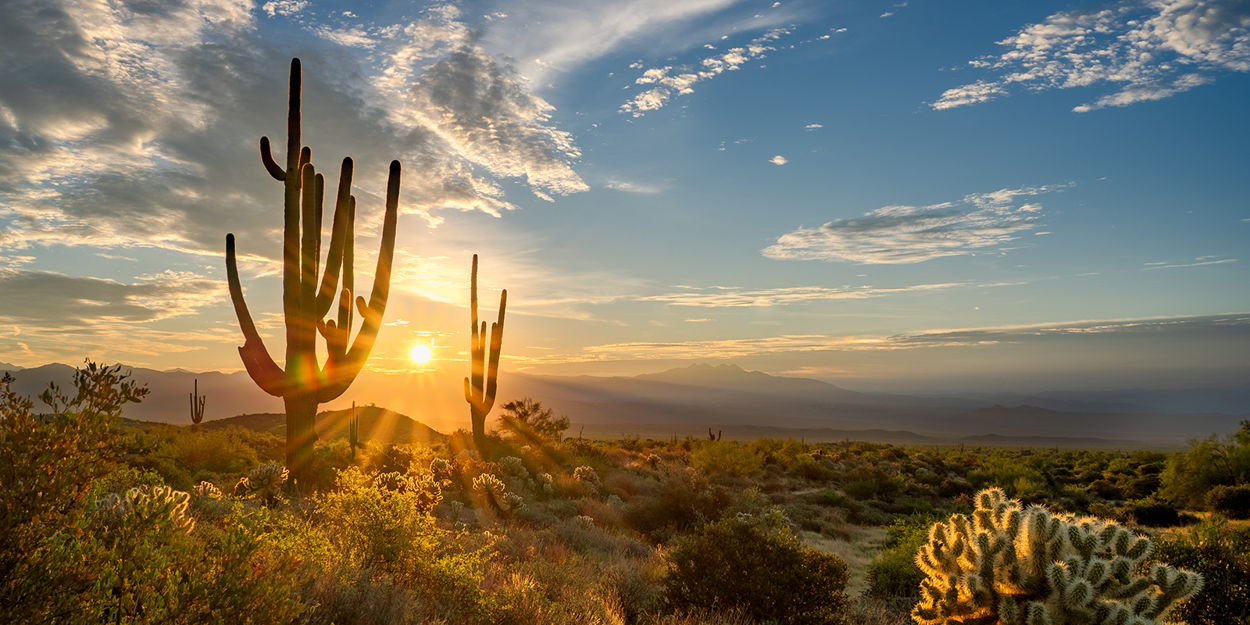 Scottsdale, Arizona is beloved by meeting planners (and attendees!) for its weather, ease of access and culture. The desert city experiences 330 sunny days each year, meaning you can count on good weather for your attendees. Scottsdale is about a 20-minute drive from Phoenix Sky Harbor International Airport, which offers more than 1,200 flights per day and 128 nonstop destination routes — meaning there should be no problem finding a flight plan that accommodates your schedule. Scottsdale is teeming with activities to do and culture to experience, so no matter what your group enjoys doing, we're sure they will love experiencing the jewel of the Sonoran Desert.
If Scottsdale sounds like a destination your corporate group would enjoy, get all the insider knowledge and corporate planning expertise from Pure Local Services. We've developed a completely new approach to meeting planning that offloads the hard work on your end — and gives you access to our local knowledge of Scottsdale. With the right partner, your Scottsdale event can be unforgettable.
Try our Interactive Request Builder
Select destinations, activities, venues and more for your next corporate meeting or event.
Get a proposal back within 24 hours. The future is now!
Scottsdale meeting planning in a new way
Our experts at Pure Local Services have been in the destination management business for decades. That means we know all the ins and outs of meeting planning — and we know it's usually a lot more complicated than it should be. That's why we developed Request Builder.
Request Builder is our one-of-a-kind planning tool developed from years of experience and our vast database of local knowledge. It makes meeting planning more simple and less stressful by giving you the freedom to explore destinations, activities, venues and other local options on your own time and with no commitment. We mean it; you aren't even asked for an email address until after you've taken as much time as you like exploring the options. It's the game-changing destination management tool the world has been waiting for.
To use Request Builder to discover Scottsdale options, simply select Scottsdale as the destination you're interested in, and browse local options. You can explore our curated lists of activities, venues and dining options to see what is available in the area and what would match up with your group's goals and budget. Add the options you're interested in to your request, and then click Submit. From there, we'll build a proposal based on your choices and we can get the ball rolling. This takes the pressure off your decision-making and gives you a proposal that's tailored specifically to you — all without the unnecessary hours on phone calls. Win-win, right?
Local expertise for Scottsdale corporate events
Besides Request Builder, another hallmark of Pure Local Services is our vetted local partnerships. We believe authentic local experiences are so important that we put it in our name. We've spent decades curating relationship with local vendors so our clients can get a genuine taste of their chosen destination from a provider you know you can trust. Plus, we've been able to negotiate partner discounts and exclusive access to amazing things in Scottsdale only the locals know about.
When you partner with Pure Local, you're not only signing up for an authentic, engaging corporate event. You're also supporting local economies and helping places like Scottsdale continue to thrive. Using local partners is a more sustainable approach to meeting planning and goes a lot further than just recycling a few bottles or remembering to turn off the lights.
If sustainability is a value for you like it is for us, we have good news. We've found that our clients are more satisfied with their events when their group takes an active role in sustainability efforts. Protecting our destinations isn't only responsible; it's enjoyable. Yet another win-win.
We have plenty of options to get your group involved in supporting the community you visit. You can donate a portion of proceeds from your program to a charity of your choice (and get some free swag while you're at it!), join a local sustainability effort like planting trees or packing lunchboxes, or schedule a speaker to teach your group about issues surrounding Scottsdale. No matter your flavor of service, we can make it happen — and make sure it's enjoyable.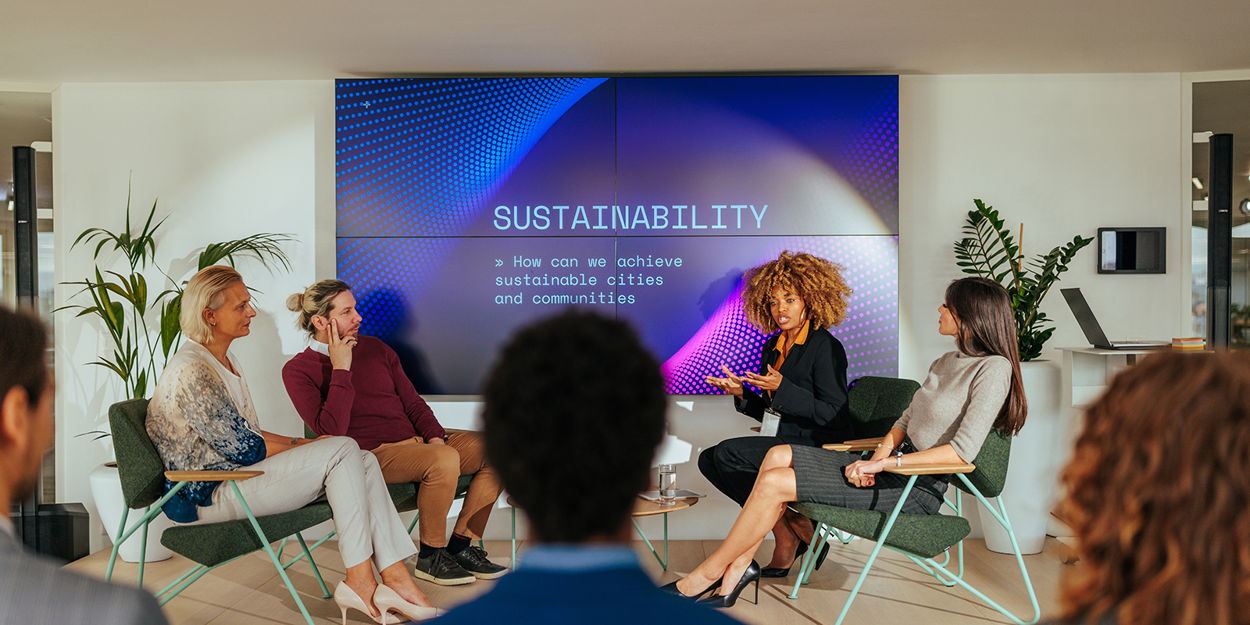 Your Scottsdale destination management company
Scottsdale is a sprawling desert oasis and we know all the don't-miss spots as well as the you-would-have-missed hidden gems. As the #1 Best City to Retire in America , Scottsdale is popular for good reason. The weather is inviting, the activities are diverse and the culture is accessible. No matter the size of your group or theme of your event, Scottsdale can accommodate — and Pure Local can make sure it all comes together.
Corporate Activities in Scottsdale
When your group arrives in sunny Scottsdale, it's a good idea to introduce them to the destination. There are plenty of tours of the city on offer, but we like to suggest one that's a little more exciting than a guided walkabout. If you're ready to hit the ground running, there are plenty of exciting adventure tours that introduces you to Scottsdale in exciting ways. You could try a guided kayak or raft tour to make a literal splash on your itinerary. Or, tone it down a little bit with an e-bike or hiking/yoga tour that keeps your group active, but with a little less heart pounding. For a little more of a niche experience, try a desert Jeep tour or a Scottsdale foodie tour to get to know some of the city's most beautiful and delicious hotspots.
With all that sunshine, it's basically required you enjoy some outdoor activities. Known as "The World's Finest Golf Destination," Scottsdale is basically a mecca for golfers — so make sure you plan some time to enjoy the area's 200+ courses. You can also take your group on a hike or mountain bike ride in the beautiful Sonoran Desert (there are 225+ miles of trails in the McDowell Sonoran Preserve alone!) or try stand-up paddleboarding or surrounded by Scottsdale's iconic red rock. If you're feeling extra adventurous, book an ATV experience or Hummer adventure in the desert.
Scottsdale is also known for its impressive arts and culture. Visit the area's galleries and outdoor exhibits and even try some hands-on art with group classes like candle-making. Schedule in some relaxation at one of 50+ resort and day spas in the area. And, be sure to enjoy some retail therapy in Scottsdale's upscale shops and boutiques, then round out the evening with a baseball game for some unforgettable networking.
No matter what your group is interested in, Pure Local knows the best place to find it and how to arrange it so you have an unforgettable experience.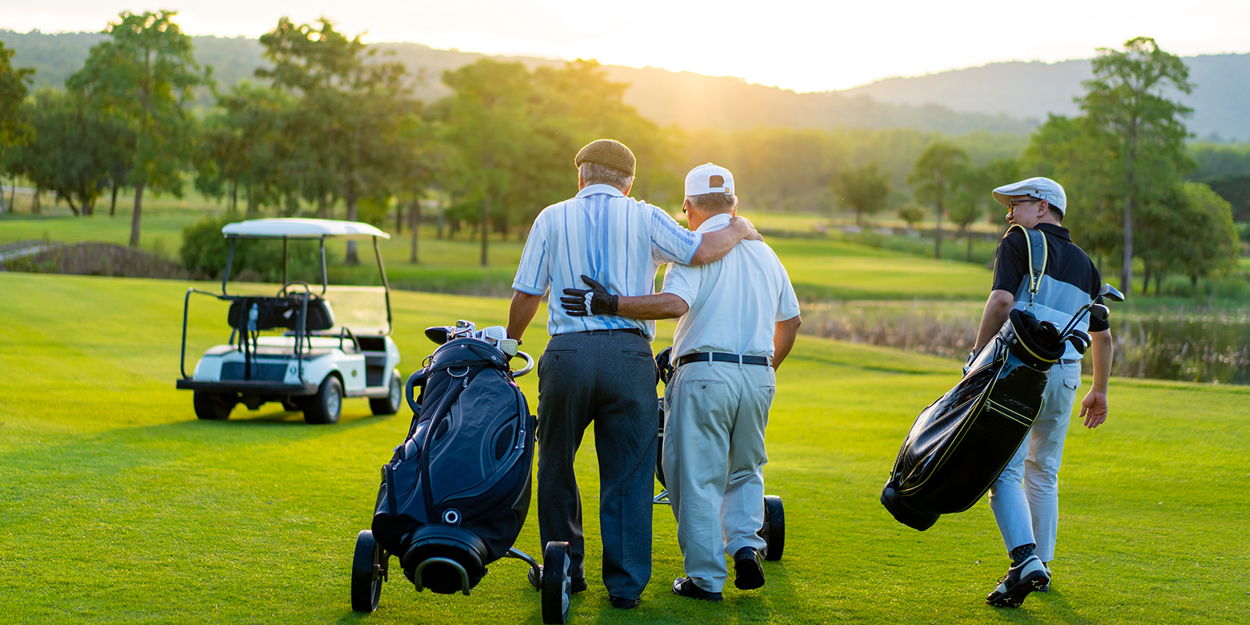 Corporate event venues for all groups
Scottsdale has quite the range of venues for corporate events. Whether you're hosting a small happy hour, a grand reception, or a get-down-to-business meeting, Pure Local knows the best locations in Scottsdale for your event. From show-stopping architecture to incredible views to hidden gems like no other, we'll find the perfect venue for your group's events.
If you want to throw an event worthy of making history, then an iconic Scottsdale museum might just be fitting as your venue. Collections such as those at the Phoenix Art Museum (20,000 works of art by both local and international artists) or the Musical Instrument Museum (over 8,000 instruments from across the world on display) are sure to wow your guests and provide an upscale backdrop for your event. You can also really lean into the local culture by hosting an event at the Heard Museum, which collaborates with American Indian artists and communities to offer an authentic view of the Southwest. For something a little surprising, you could choose to host your event at local aquarium to give your guests an underwater adventure in contrast to the desert activities.
Another authentically Scottsdale venue choice is an outdoor location where your group can enjoy the crisp desert air and beautiful scenery. Bring your group to a working horseback riding stable and ranch with sprawling views and Western charm for an event they couldn't possibly forget. Or, host a beautiful event at a curated desert garden where your guests can experience the Sonoran Desert's finest beauty close-up. For an expansive western indoor/outdoor space, we'll take you to The Barn, where your guests will be wowed by the spacious property and expansive views.
If you decide to go a more modern and unique route for your event venue, you have to check out our favorite car club. Filled with gorgeous luxury cars, this sleek and sophisticated space is truly a one-of-a-kind venue for unforgettable events. Along those lines, our favorite racing museum also offers a beautiful, unique event space with iconic race-winning cars and a modern patio for outdoor gathering. Or, you can choose an upscale venue right in the heart of Old Town Scottsdale with flexible spaces and long hours.
Whatever your style, you can explore plenty of options to pique your interest using Request Builder. With our process, you can learn more about each venue and see why we've loved hosting events there in the past. We can't wait to see where you choose to host — and we can guarantee it will be incredible.
Corporate Dining Options in Scottsdale
With all the exciting activities you've got planned for your group, you know they'll be ready to enjoy an excellent dinner in Scottsdale. Luckily, we know all the best places and can get your group into the town's finest establishments.
In Scottsdale, you'd be remiss not to sample some signature southwest flavors. From Arizona's "best Mexican restaurant" to modern Mexican cuisine sourced with organic ingredients, we're not talking about regular old street tacos, here.
And while those dishes are absolutely incredible, Scottsdale has plenty of dining options from other regions of the world besides the local flavors. Try authentic Japanese Wagu and seafood from an open grill. Or get the best flavors of Europe — including one of the most outstanding wine lists in the world.
Scottsdale has plenty of upscale and fine dining options for your guests to enjoy. From spacious hotels to traditional steakhouses to curated menus by renown chefs, one thing is for sure: Scottsdale is certainly not short on flavors or spaces to wow your guests. See the best dining on offer in Scottsdale in Request Builder and we'll help you select the perfect menu for your meeting.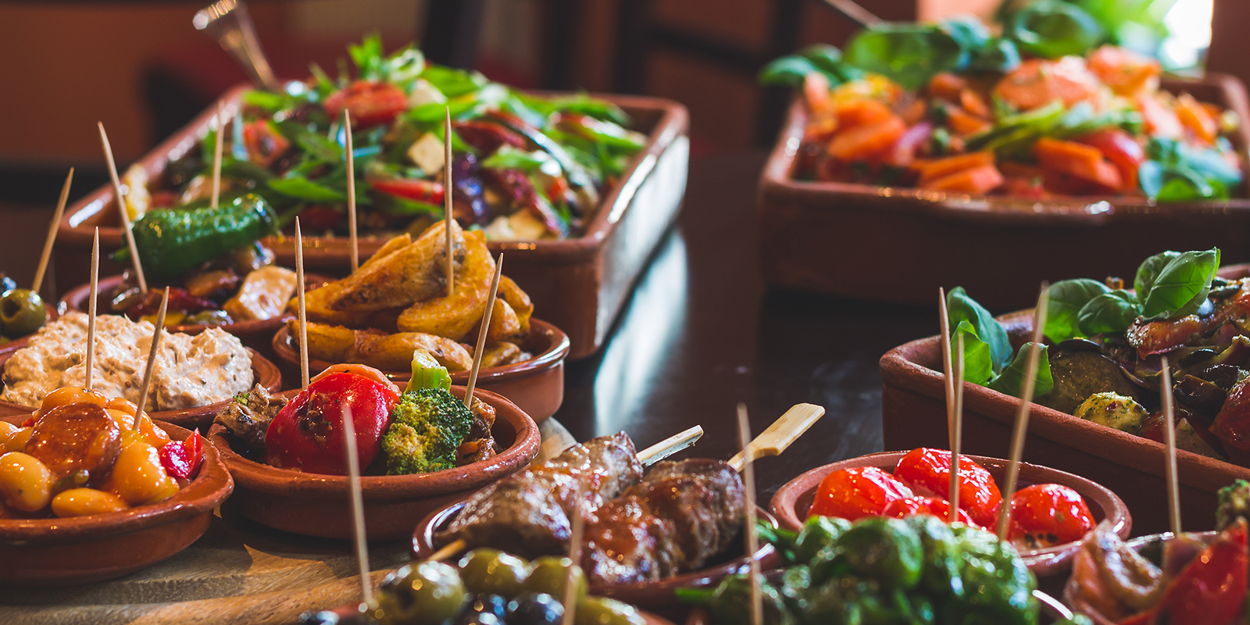 Comprehensive Destination Management
Pure Local is founded on the idea of revolutionizing meeting planning. We do that through Request Builder, but creating proposals is really just the tip of the iceberg with us. We can take the reins for site selection and contract negotiation to get you the best deals in Scottsdale. And we are experts in theme events, décor, entertainment, and all the nitty-gritty that goes into successful events. We'll even make sure to get everyone where they need to be without any headaches with our trusted transportation and program logistics capabilities.
Our creative experts can manage your design needs so that your marketing and promotional materials are all on-brand and cohesive. Our tech team is also standing by to make sure your audio/visual needs are met without any hiccups.
We also expertly handle sponsor and exhibitor management needs. With our long history of attracting and helping to retain sponsors, we are happy to help with all those logistics. We're experts at gift-giving and we love to create unforgettable giveaways featuring goods from local vendors we know and trust.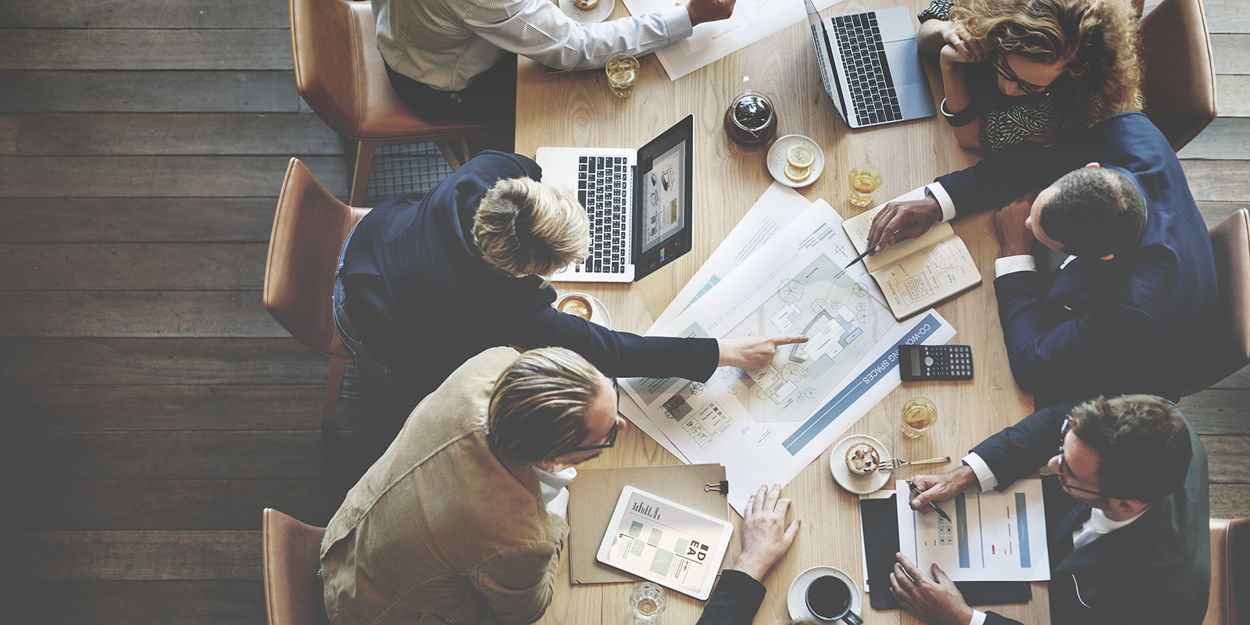 We know everything that goes into planning a successful corporate event, and we have the experience to pull it all off with unforgettable results. Whatever your needs are, you can trust Pure Local to meet them. We offer support in the following areas:
Curated activities
Themed events and décor
Transportation and program logistics
Staffing
Creative design
Audio/Visual
Gifting, Awards and Amenities
Sponsor and Exhibitor Management
Site Selection and Contract Negotiation
Try our Interactive Request Builder
Select destinations, activities, venues and more for your next corporate meeting or event.
Get a proposal back within 24 hours. The future is now!
Plan your Scottsdale meeting today
With our local know-how and decades of planning experience, we can't wait to introduce you to Scottsdale. With our user-friendly planning process and insider knowledge, it's easier than ever to plan a Scottsdale event. Explore our favorite things to do, experience, and eat in Scottsdale with a no-pressure/no-hassle trial of Request Builder. We can't wait to show you what's possible in Scottsdale with Pure Local Services.